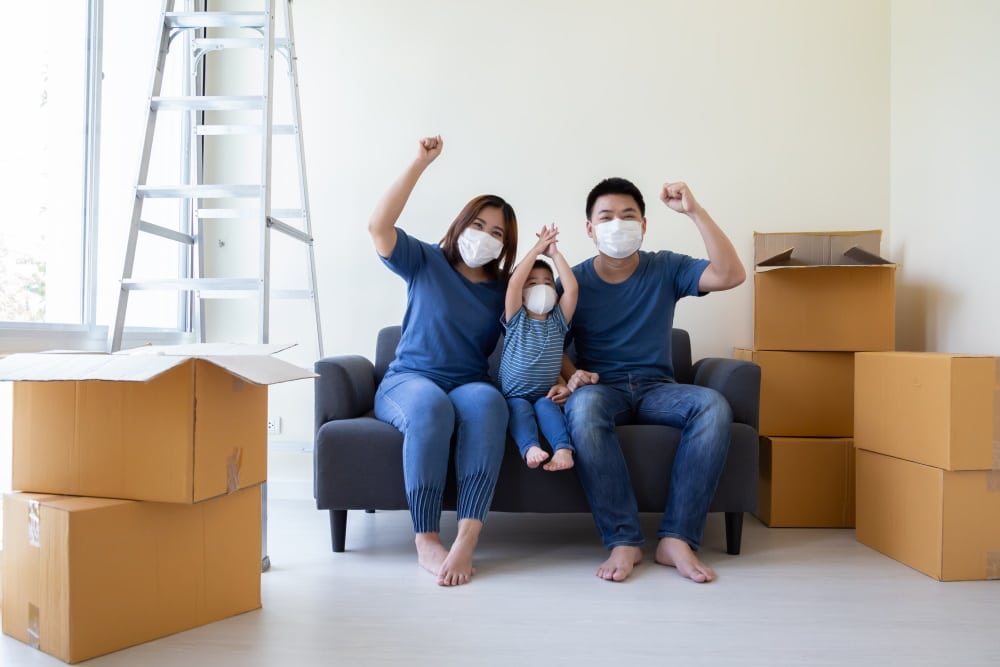 Due to changes in government guidelines starting on 15th of June 2020 regarding travelling, and the recently amended guidelines regarding moving house, we would like to make you aware of some changes we have made to our coronavirus (Covid-19) transportation guidelines and precautions.
We have continued to provide man with a van removal services in London throughout the government lock down whilst following government advice. The safety of our clients and our team is our priority, and we have done everything we can to keep everyone safe during our operations. Due to the governments recent announcement, we are happy that we can now start to ease some of the strict guidelines and extra precautions we have been following over the past couple of months.
We will start to take passengers from the 15th of June 2020 and clients will be allowed to assist with loading and unloading, but the following new guidelines and precautions must be followed to help keep everyone safe.
Disposable gloves and face masks have been distributed to our team and our vans will continue to be cleaned and sanitised after every job to prevent contamination.
We advise and ask all our clients to:
Book in advance wherever possible to avoid disappointment. We are expecting to see a surge in the number of removals we usually undertake in the coming months as the lock down eases.
Pack responsibly – Current government guidelines state that the client should do all of the packing and clean anything that is intended for removal before the items are handled by others. Please try to do the packing yourself and ensure that all items intended for removal are thoroughly cleaned before we arrive. All items must be packed in bags or boxes – no loose bedding or clothing will be accepted.
Book a two-man service – If you have any large furniture or similar size items that need to be moved, we recommend that you book a two-man service. This will ensure that social distancing between us can be maintained throughout the process. Alternatively, two people from the same household could load and unload these items themselves without assistance from the driver.
Allow us to wash our hands – We are not currently undertaking any removals in any premises where no handwashing facilities are in place. Please ensure that soap and hot water is readily available at both the collection and the delivery address so our team can wash their hands after coming in contact with your belongings.
Keep it contactless – Please keep a two-metre distance from our team or more and do not touch or shake hands. For any circumstances where a two-metre distance cannot be maintained, both our client and any members of our team must wear a face mask until social distancing can be maintained.
Wear a face mask when you travel with us – We are not allowing any clients to travel with us unless they wear a face mask throughout the journey. We are providing face masks to our clients free of charge. For the safety of our team and our clients, all passengers and drivers must wear a face mask when they travel together. We also recommend that you open the windows when you travel which will help to ventilate the vehicle and could help to reduce the risk.
Don't book if you have coronavirus – If you have a cough, a temperature or if you have come in contact with anyone with these symptoms within the past 30 days, please do not book our services until you have followed the self-isolation guidelines. You can find the self-isolation guidelines and advice from the NHS here. If you have already booked with us, please let a member of our team know as soon as possible so we can freeze your booking until you are ready to move.
We thank you very much for your understanding and your cooperation and we really appreciate your business.